Last year I wrote about Logistic Regression Markov Chain (LMRC).  LMRC is a Markov Chain that is purpose built as a college basketball ranking system based on basic scoreboard data.  LMRC is a tool to that can be used to help you fill out your NCAA basketball tournament bracket.  LRMC was created by Dr. Joel Sokol and Dr. Paul Kvam, professors at Georgia Tech's H. Milton Stewart School of Industrial and Systems Engineering.  It is now maintained, updated, and improved by Dr. Sokol and Dr. George Nemhauser. 
LMRC is right more often then other ranking methods and effective at sorting out the top teams in the later rounds.  Here is Sokol's and Nemhauser's presentation that highlights the power of the methodology. 
I used LMRC to pick my Final Four this year. Louisville, Memphis, Pittsburgh, and North Carolina were the result. Below is a pure play LMRC bracket up to the Final Four.  LMRC puts Memphis and North Carolina in the final with the Tar Heels prevailing… shudder the thought.  So I went had to go with my heart and my hope once LMRC delivered the Final Four.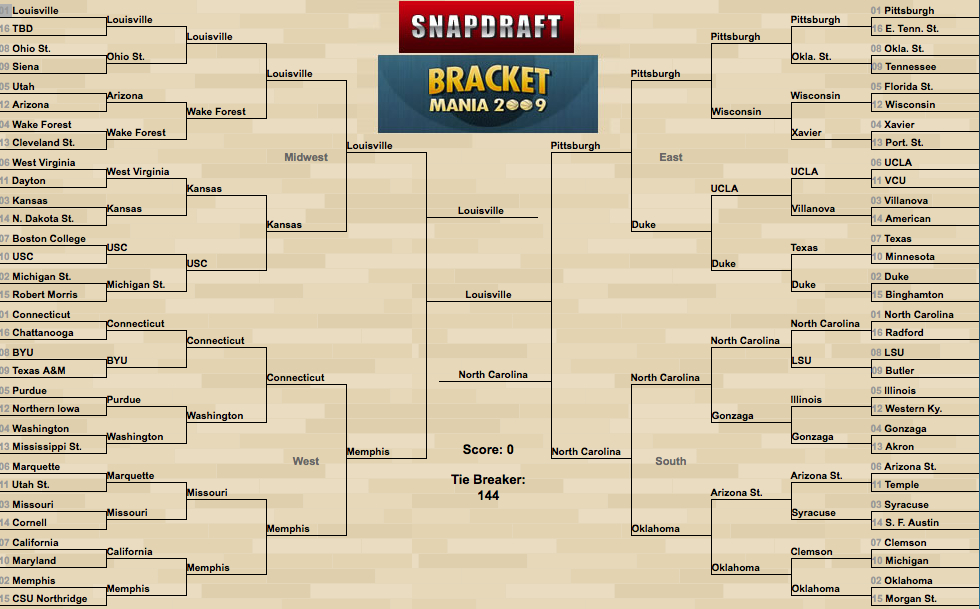 Having been weaned on Louisville basketball at Freedom Hall, I took the Cards over Memphis in the semis and again over North Carolina in the final. 76 – 68. Terrance Williams gets the most outstanding player.
Go Cards!