Business.com recently published its 2009 B2B Social Media Benchmarking Study.  One of the aspects that the study covered was the adoption of social media marketing by both B2B and B2B companies (apologizing in advance for the legibility of the graph captures, they are that way in the report).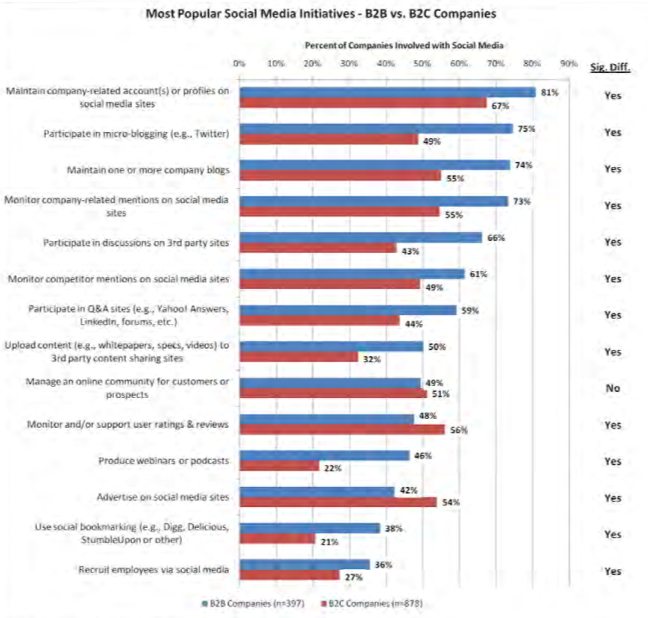 Very surprising to see much deeper penetration of social media by the
business types than the consumer driven companies.  But the former had more use in 11 of the 14 categories covered.  B2B companies are much more active than B2C companies.  They have significantly higher usage of social media sites, micro-blogging, blogging, and off property monitoring and participation.  And based on some reports the B2B crowd is rapidly increasing its spend.
The other big surprise from the study was how well companies measured the success of their social media programs.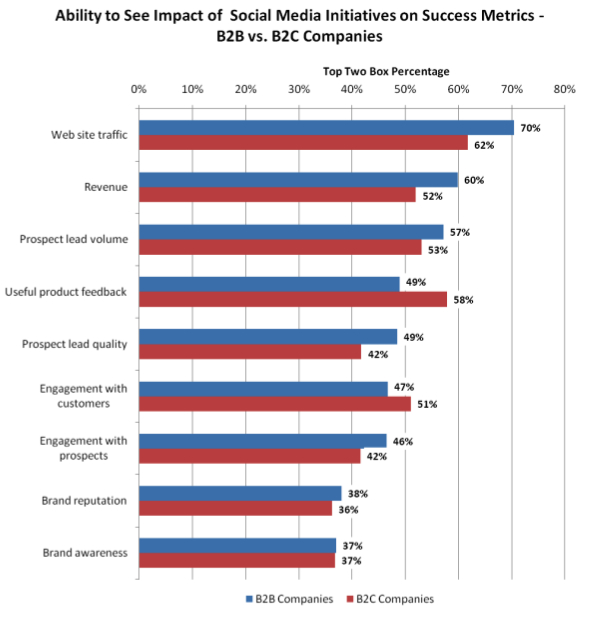 A previous study back in August by Mzinga and Babson showed that 84% of companies did not measure the ROI of their social media efforts.  The Business.com study shows 60% of the B2B and 52% of B2C companies measuring results all the way to revenue.  Seems like either there are some big differences in the samples of the August Mzinga study and the November Business.com study or marketers are rapidly learning they need to measure the impact of their social media programs.  
You can download your own copy of the report.