While not universally loved Robert Scoble is world renown. He is an influential social media author and technology journalist.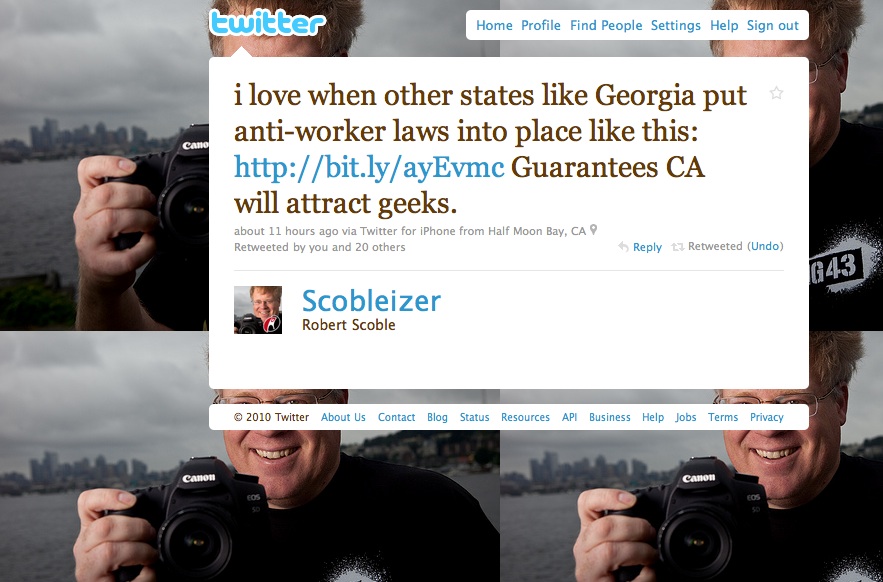 It is what the technology world thinks about Georgia. It thinks Georgia is anti-worker. It thinks Georgia's smart technologists are going to leave for greener pastures. It thinks we are backwards.
And it will continue to do so as long as we act that way. It's literally embarrassing. 1a, 2.