This article by Henry Blodget for Business Insider and the below chart got me thinking about the smartphone market.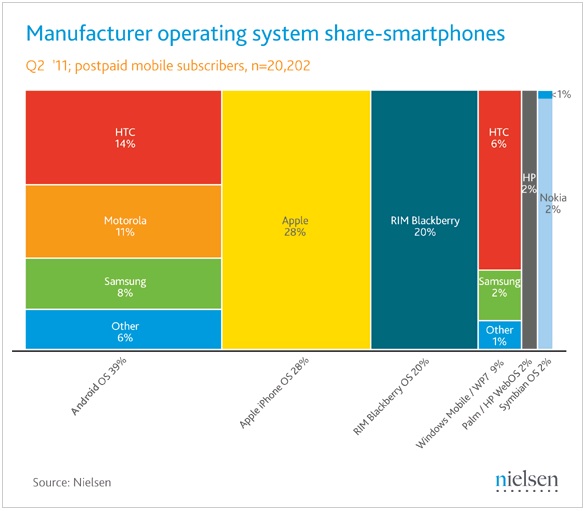 Some quick thoughts.
All the leading smartphones have been integrated software/hardware solutions. Blackberry/Treo/iPhone. The PC model does not work in the smartphone market.
That Android OS bar is going to get a lot more orange.
Apple will not be reduced to niche status.
HTC has a big problem.
Microsoft needs to make a move.