Scott Brinker's Marketing Technology Landscape Supergraphic is one busy chart.  According to Scott the 2015 version has nearly 1,900 companies across 43 different categories. Finding one's place in this universe is a bit like looking for Waldo.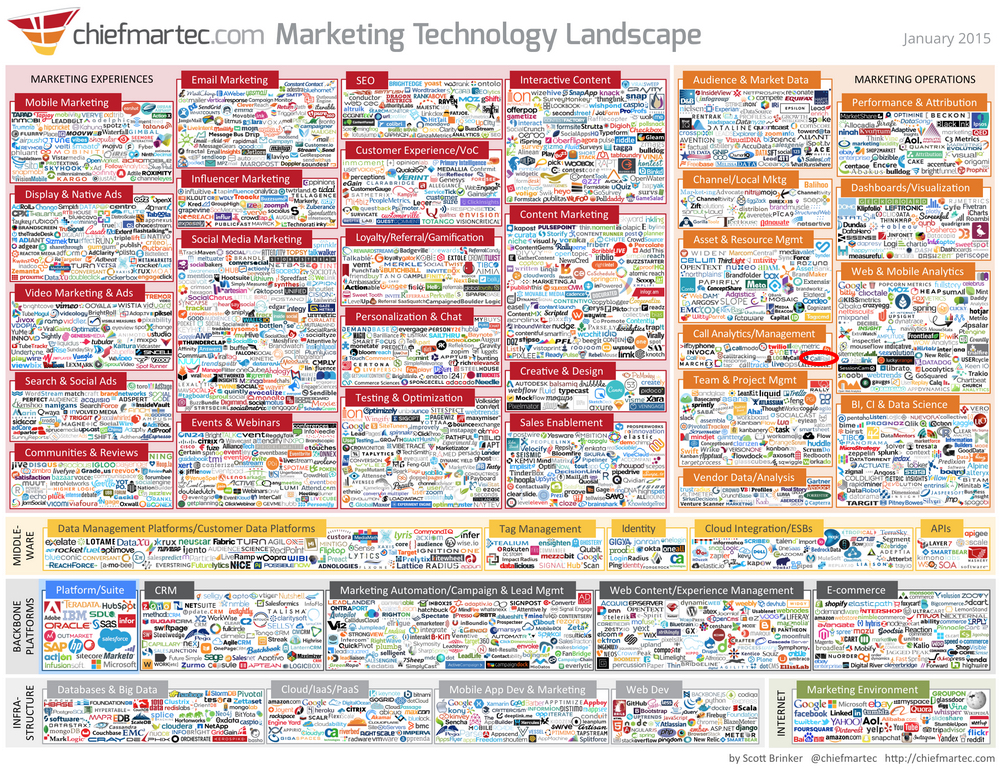 CallRail is in the orange Marketing Operations area in the upper right in the Call Analytics/Management category. Blowing it up makes it a bit easier to find.
And when you take a closer look at it call analytics really is not that crowded of a space. Basically six companies vying for a large and fast growing market. Not a bad place to be.