Last week LinkedIn sent out a nice note to its early users promoting the fact that it had surpassed 100 million members.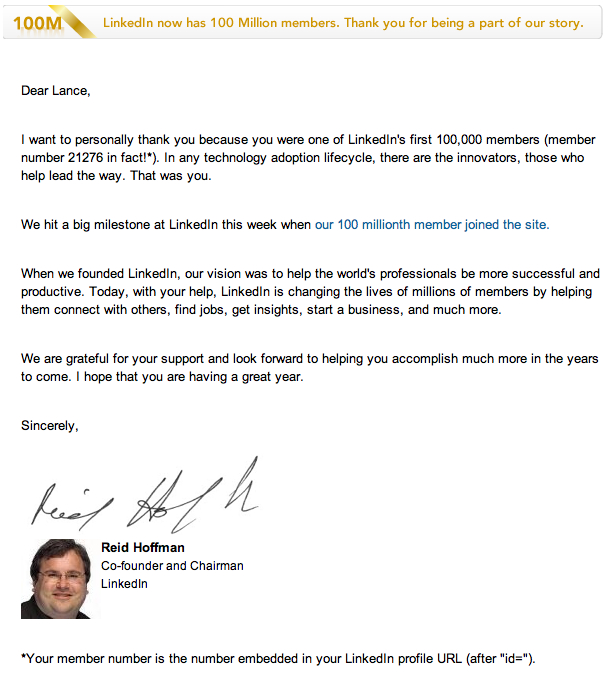 I never really thought of myself as being part of the LinkedIn story and the fact is, it is my least used online network. I had no idea I was member number 21,276, which seems pretty early for a company that now has such a large user base. One of the more interesting things about the note is that started quite a few social conversations, mostly on Facebook and Twitter. 
As a result of the chatter someone asked me when I joined LinkedIn. The answer is September 2, 2003. If you want to find out when you joined login to LinkedIn, hit the settings button in the drop down beneath your name in the upper right of any LinkedIn screen. You will see your member since info right below your name.


If you want to determine your LinkedIn member number merely go to Profile and click on View Profile.

That will take you to your profile page with a URL in this format; http://www.linkedin.com/profile/view?id=21276&trk=tab_pro. The number after id= is your LinkedIn member number.
So when did you join LinkedIn and what is your member number?