Not too ago we were having a meeting about sales activity and what a rep needed to do to have a healthy pipeline and this ended up on the white board.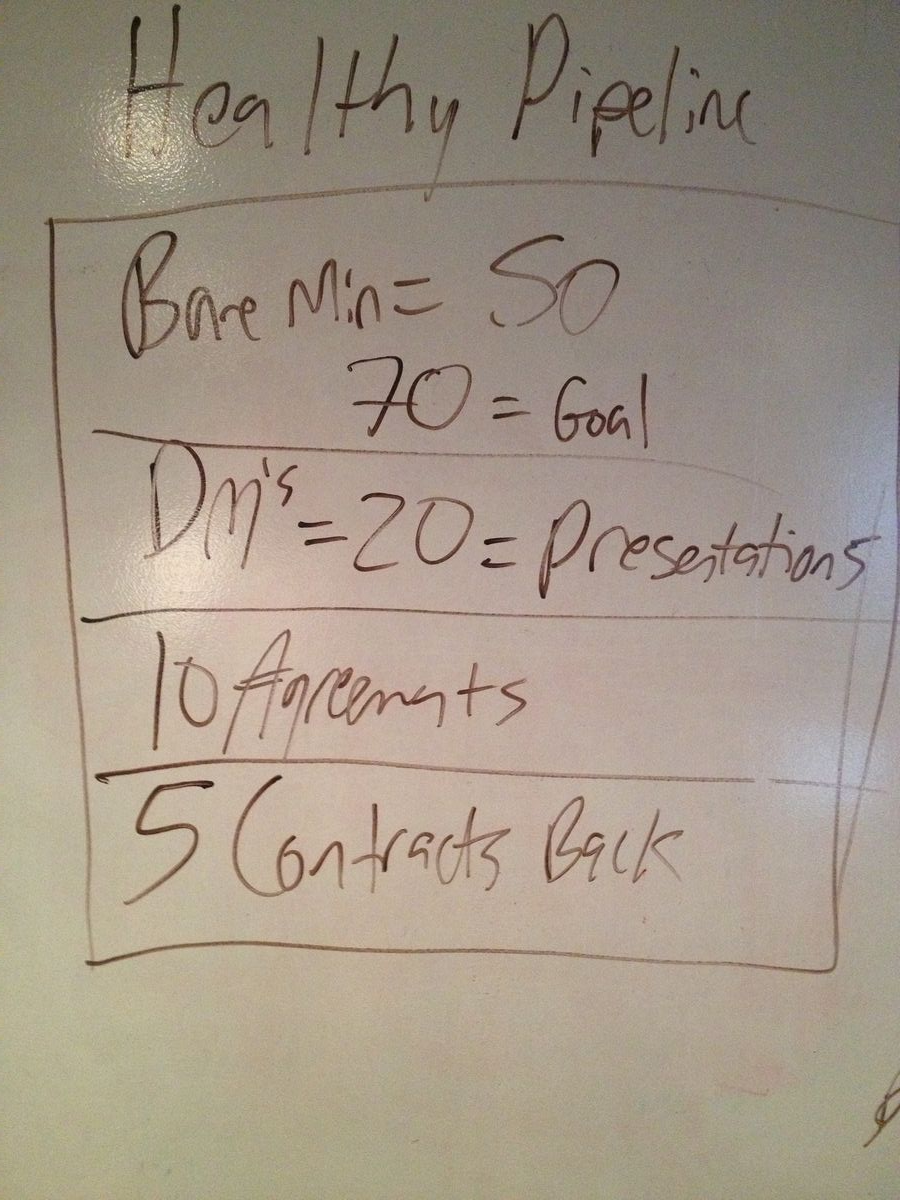 Essentially contact 50 prospects, reach 10 decision makers, send out 10 contracts and get 5 signatures. Directionally correct for a rep in my current business.
Not many folks know I started out as a sales rep. Sold capital packaging equipment. I had to cold call 100 prospects to land ten face to face appointments. Those ten appointments would turn into three demos. Three demos would turn into one sale. I had to get 3.5 orders to reach my quota every month. Essentially had to make 100 cold calls a week.
Sales is a numbers game.
Know your numbers.